Cardboard Play
North Edinburgh Arts Festival, 2022

Artists: Emma Lawrence, Fiona Oliver-Larkin, Helen Leigh

Reflecting on the role of the facilitator, how do we engage with each other and different materials, without having an agenda, or an end goal?
Result: A Viking Dragon Ship, of course!
Untitled
Audio Installation (2018)
Reverse Rituals, Talbot Rice Gallery

Sound of a solo voice, joined by more solo voices to form a choir. Played through four speakers located at the four corners of the gallery's balcony simulating a call and response between voices.
---
---
Blind

Moving-image Installation (2015)
Degree Show, Edinburgh College of Art
Footage of a black-out blind recorded, edited and then re-projected back onto itself.
"As a consequence of the use of technology, the human body is pushed towards centre stage. In some cases viewers are directly presented with the body of the artist, mediated through video or performance, while other more ambient works facilitate a heightened awareness of one's own body. This year an increasing number of students have turned to explore the resonance of the spaces that they have been occupying... Helen Leigh uses projection and sound to subtly enhance the sensation of a blackout blind flapping against the open window; a minimally ambient installation that leaves viewers baffled as to where the work actually resides."
Jessica Ramm on ECA Degree Show, The Skinny 2015
Mary Had A Little Lamb

Video (2015)
Lights

Video (2014)
Strip lights flickering on and off, making squeaking noises.
Oral Histories
Craigmillar NOW (2021-22)

Artists: Rebecca Young, Hannah Caulder, Helen Leigh

A WiSER funded project, seeking to create and sustain links between the local community in Craigmillar/Niddrie and Queen Margaret University. As part of the development of Craigmillar's archives, the project was designed to improve knowledge of the area, by capturing oral histories from people who have lived in the community for many years. The collaborative work focused on the future of these stories, how we honour them but also how we more forward with them.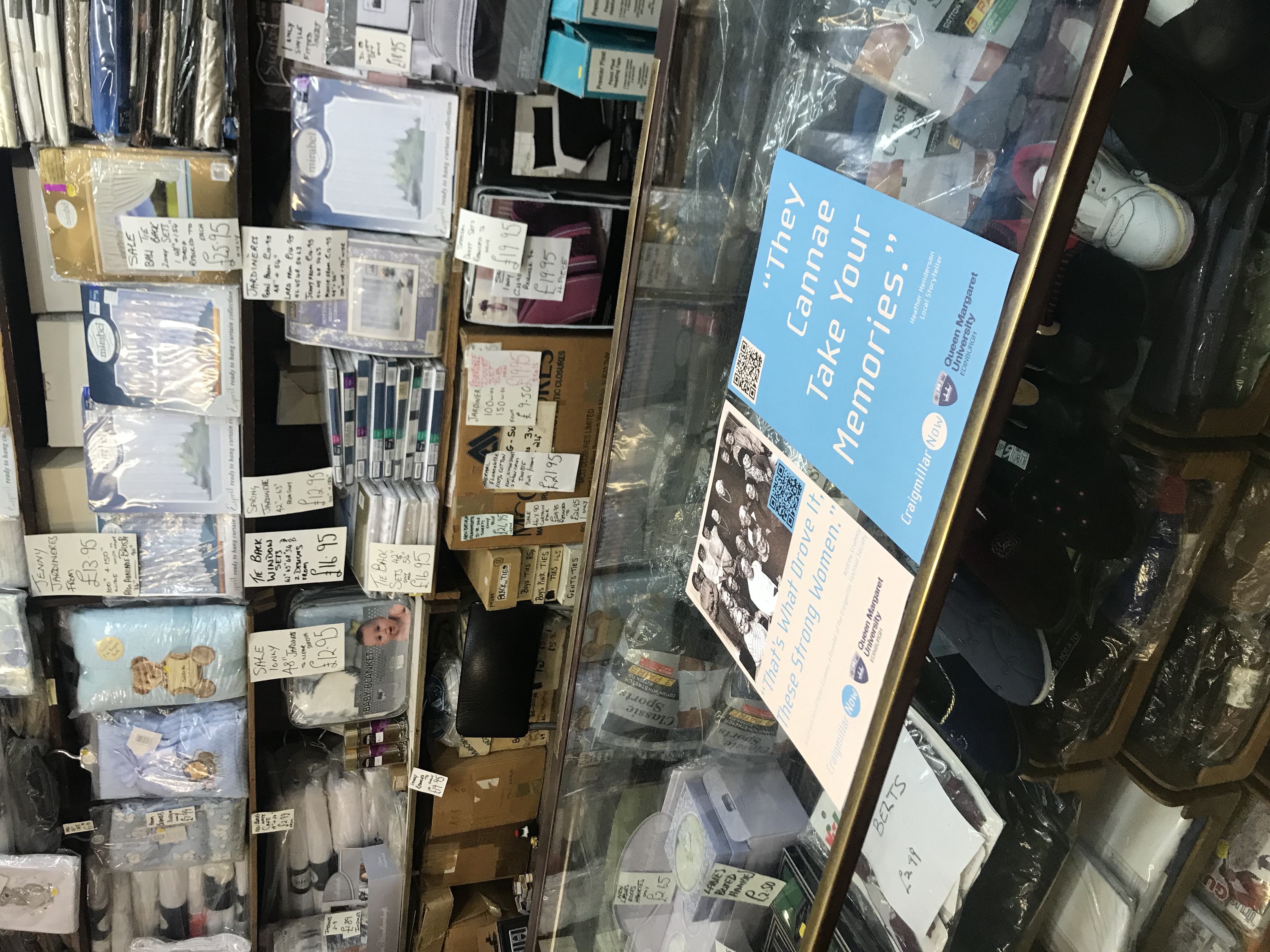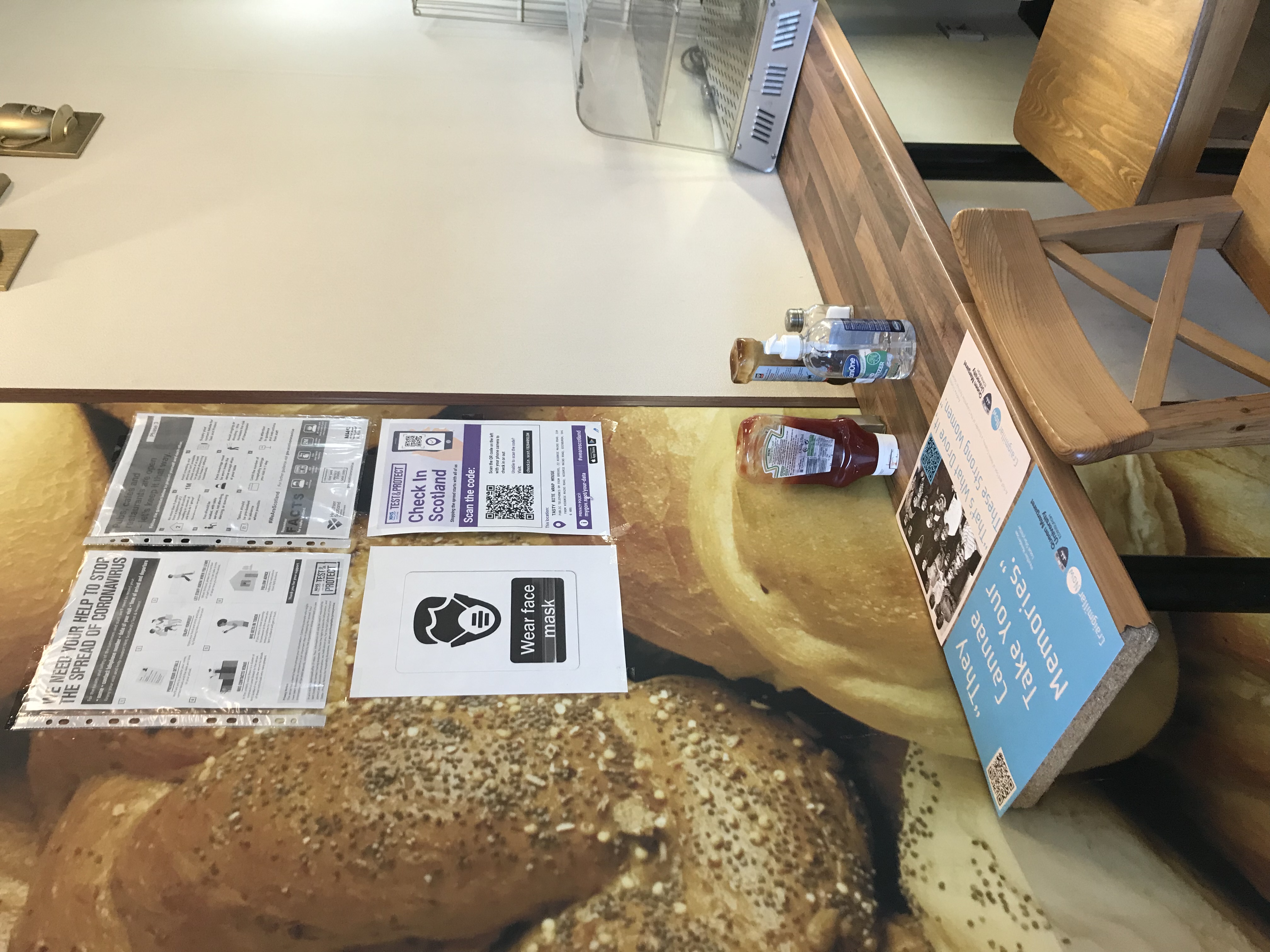 Listen to some of the stories here:
Thank you to everyone who shared their stories.
https://craigmillarnow.com/
Lift
Video Installation (2017)
Technically Speaking II, Tent Gallery
An empty lift moving through the floors is filmed and then played throurgh CRT screens stacked on top of each other.
Lift, Installation view
Li


Hand Dryer
Sound Installation (2015) Degree Show, Edinburgh College of Art
Hand-dryer installed with speaker instead of a fan. The hand-dryer sings to you, instead of drying your hands for you.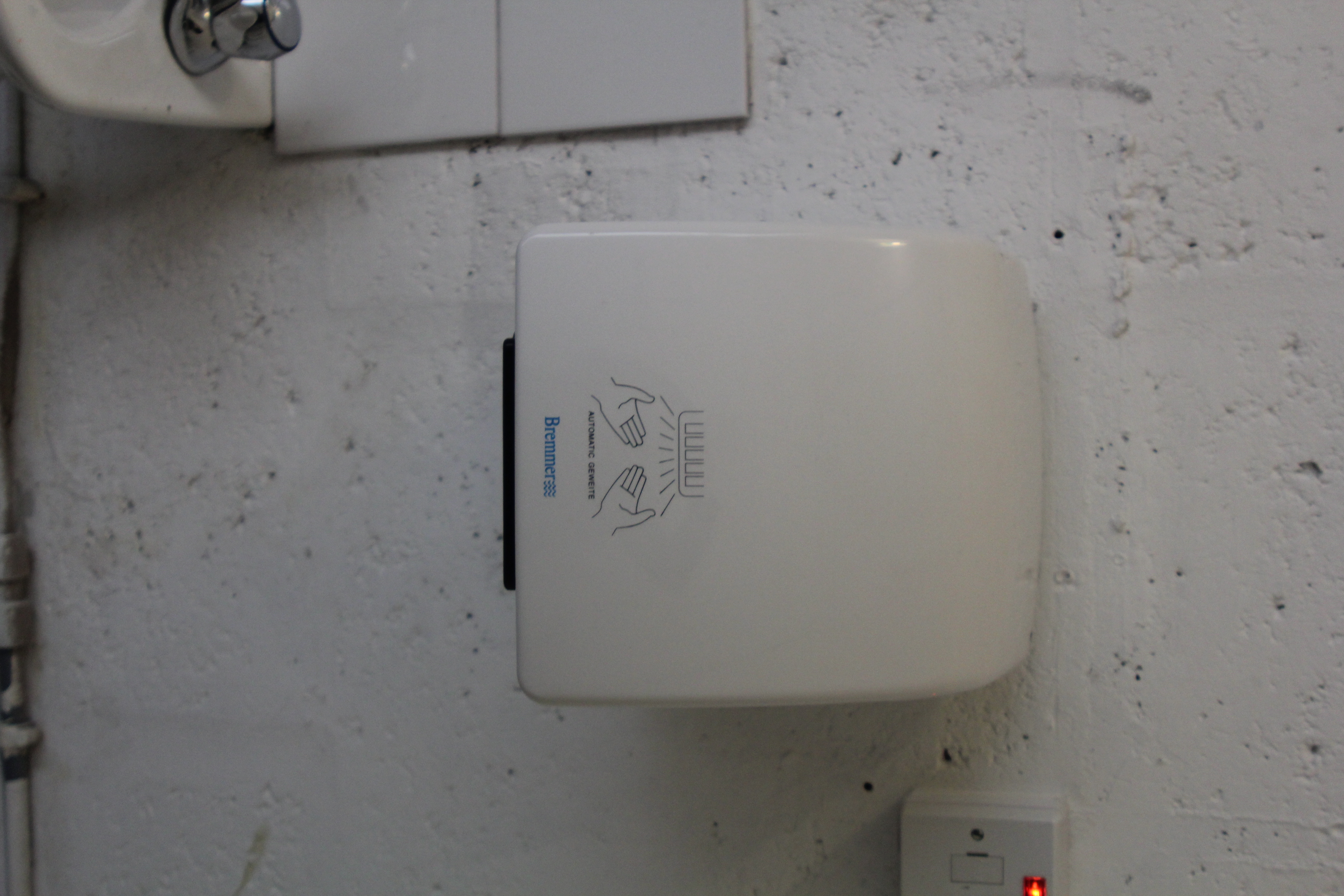 Hand-Dryer, Installation View
Pilgrimage
North Edinburgh Arts (2021)
Artists: Emma Lawrence, Fiona Oliver-Larkin, Jennifer Catteral, Rebecca Young, Helen Leigh

As North Edinburgh Arts closes the doors of it's building, it awaits the renovation of an exciting community building. We curated a public pilgrimage for the community to engage with, reflecting on the transition period 'between homes'.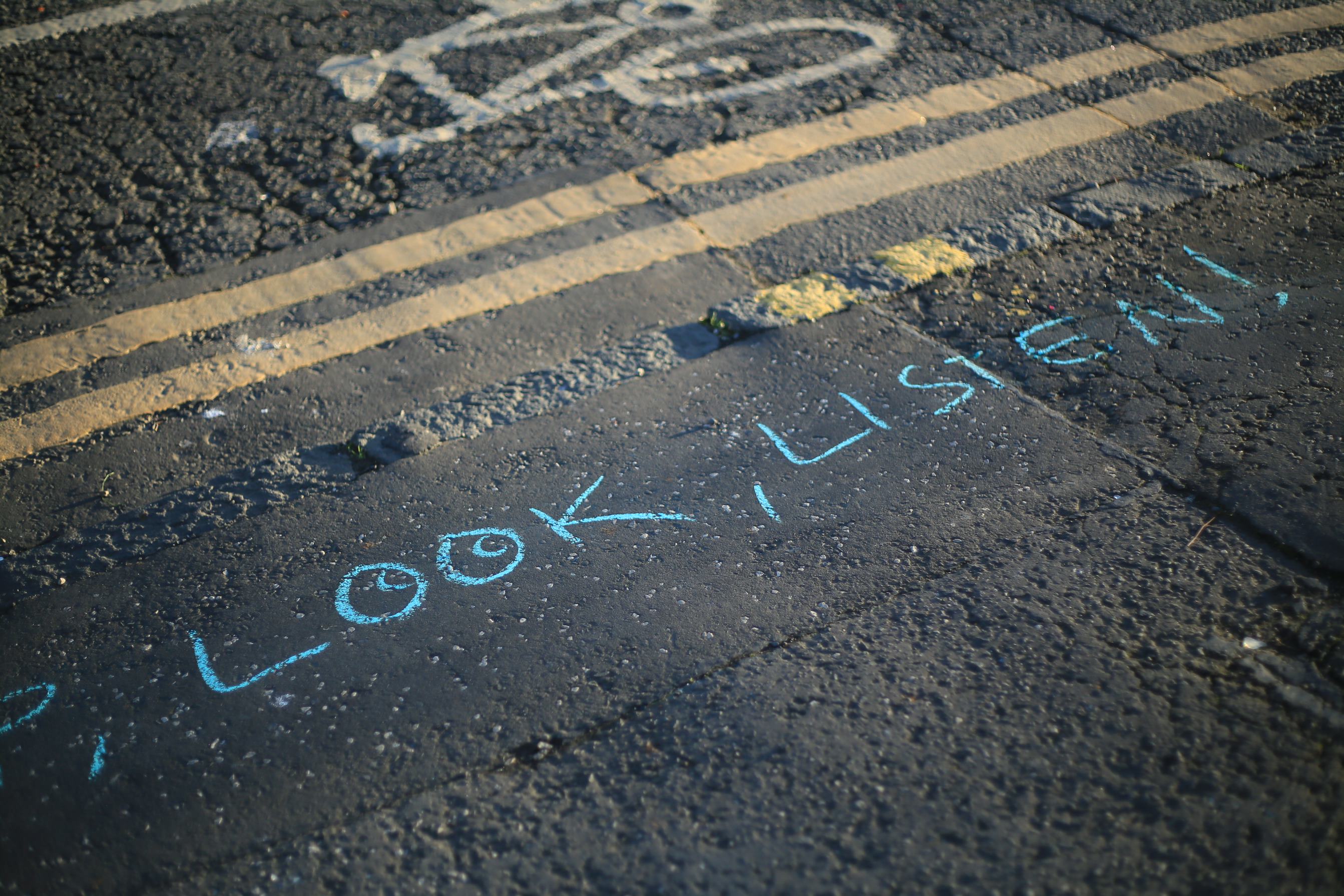 Screen
Moving Image Installation (2016)
Helen Leigh, Pig Rock Bothy, Scottish National Gallery of Modern Art
Moving-image installation
"Described by the artist as 'abstract moving images', Leigh's work is usually made in response to a specific space or object. The resulting video installations aim to draw attention to and subtly enhance the everyday; whether that be a chink of light creeping through a window, the edge of a blind, or the sound of a flickering light."
Julie-Ann Delaney, SNGMA
Screen, Installation View
Blind II

Video (2014)
Two black-out blinds dancing and moving together in the wind.
---